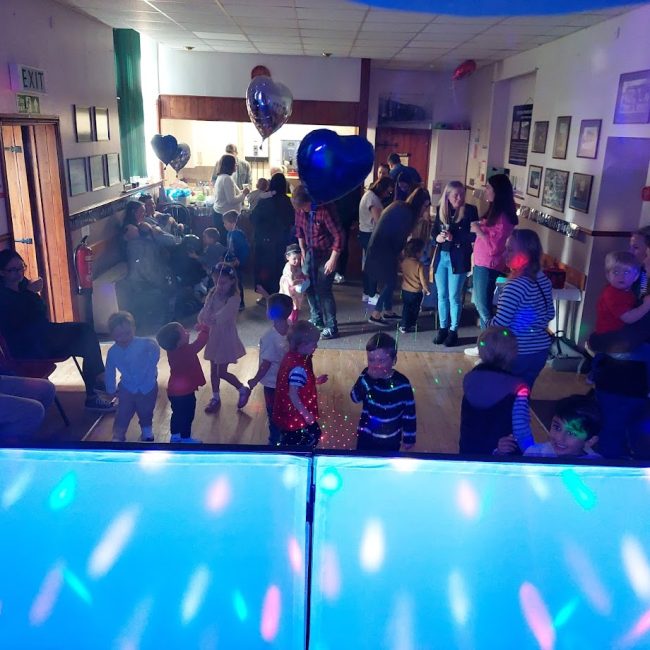 Our superb kid's parachute disco party comes complete with a fantastic mix of high energy games, dancing, and brilliant party activities that your children will absolutely love!
As you'd expect, all our children's discos come complete with our superb sound system and microphones.
We use the very best equipment, and always include the most up to date music.
We also play any song requests, to ensure your kids' favourite hits are included!
Our Parachute, Disco & Games Party is bursting at the seams with fun! In the first half of the party, the children will play exciting party games, dance to their favourite songs and be mesmerised by our colourful kids disco!
The fun continues in the second half of the party where the children will play hilarious parachute games using our brightly coloured parachute and lots of awesome party props whilst still including firm favourites like limbo and conga.
Not to mention our incredible bubble and haze/fog machines that create an unforgettable party atmosphere! (Plus no mess to clear up afterwards as the haze/fog is self disintegrating!) – Please note some venues don't allow this.
For the ultimate parachute party experience, we include the children's favourite parachute games such as Wiggly Waves, Merry Go-Round and Number Switch, through to games that we've given a fun twist, including Fly Away, Under the Sea, Ball Poppers and Where's My Shoe? to name but a few!
If your kids disco is for a birthday, we make your child the star of the party but don't worry we will make sure everyone wins something.
Different kids want different discos, so we have a number of children's discos to choose from, and your party can always be tailored to suit your needs, so whether you want a mini kids disco mixed with games and other amazing children's party activities, or a full blown children's disco party that offers the works – lighting rig, haze and bubble machines, etc. we have something for everyone!
Whatever you go for, we take care of the party from start to finish so you can relax and put your feet up. (Or join in – your choice!)
To book a children's disco party give us a call or drop us an email to find out more!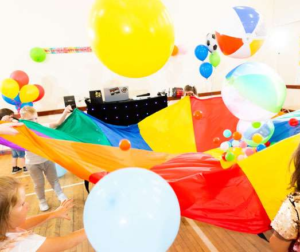 These are only suggested formats for our disco parties. But we can tailor your entertainment to how you wish.
The suggested format is a 45 kids disco/party games, 30 minute break for kids to have food and drinks (music will continue throughout), then a 45 minute Parachute game section.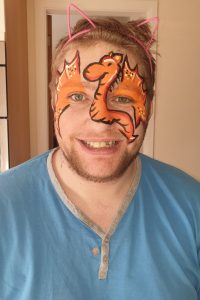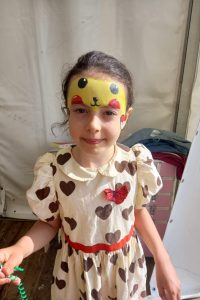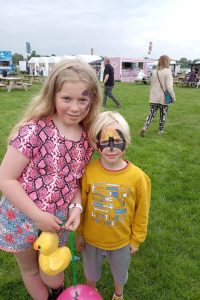 Add further fun to your children's party with one of our spectacular face painters and see the priceless expression on their happy faces when they see their fantastic new look!!
We provide dazzling face painting designs for your children, from scary monsters, gorgeous princesses, loopy lions, roaring tigers, super heroes, butterflies and more. The list is endless. As well as face painting, we offer beautiful glitter tattoos and stencil patterns that kids go crazy over. We have something for everyone.
Our face painters have worked in a number of top events and are some of the best in the business! They have a fantastic flare for new designs and if anyone doesn't want to have their faces painted, we can give them some amazing glitter tattoos on their arms or hands instead.
Please note under 3s can only have face stencils or tattoos.
Please discuss with our team at the time of booking how many children its for etc.