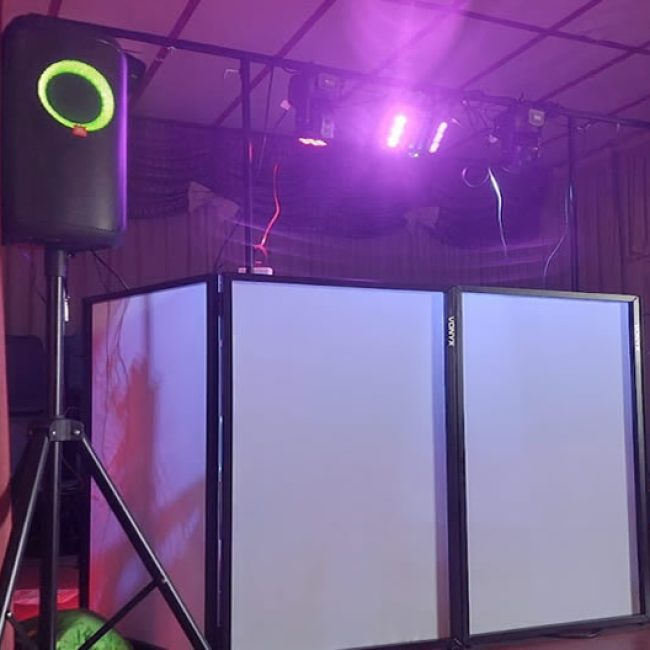 If you are looking for a party that offers maximum wow-factor and is sure to be the most talked about event of the year… this is it!
Our UV (ultra-violet) disco lighting creates a playful purple haze around your party venue, which then amplifies the colours of any glow accessories or florescent clothing/décor, transforming your party into a neon wonderland!
Our super UV kid's disco party comes complete with a fantastic mix of high energy games, dancing, and brilliant party activities that your children will absolutely love!
As you'd expect, all our children's discos come complete with our superb sound system and microphones.
We use the very best equipment, and always include the most up to date music.
We also play any song requests, to ensure your kids' favourite hits are included!
Our UV Children's discos offer much more than just dancing – they're action packed and full of variety, with loads of original active games and dancing, whilst still including firm favourites like limbo and conga.
Not to mention our incredible UV bubble machine and haze/fog machines that create an unforgettable party atmosphere! (Plus no mess to clear up afterwards as the haze/fog is self disintegrating!) – Please note some venues don't allow this.
If your kids disco is for a birthday, we make your child the star of the party but don't worry we will make sure everyone wins something.
Our UV party includes all the fun of our standard kids discos but has UV lighting around the room, all parties include high-vis vests for the children to wear so they light up in the UV environment.
Whatever you go for, we take care of the party from start to finish so you can relax and put your feet up. (Or join in – your choice!)
To book a UV disco party give us a call or drop us an email to find out more!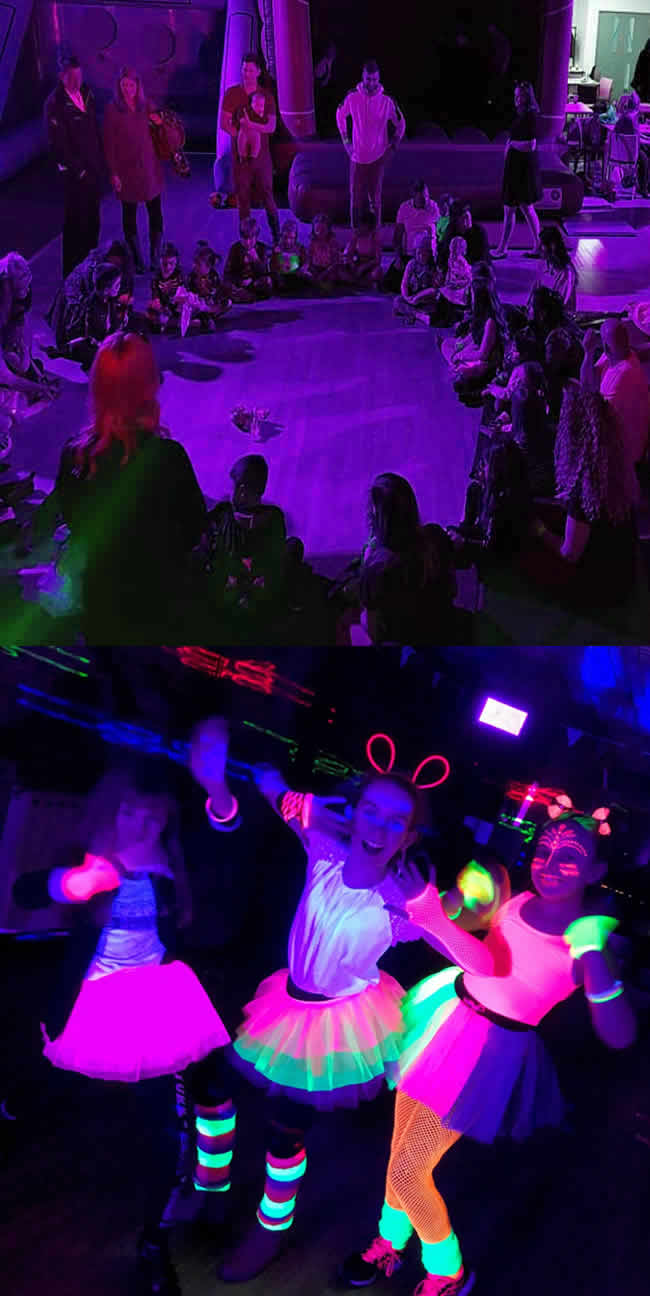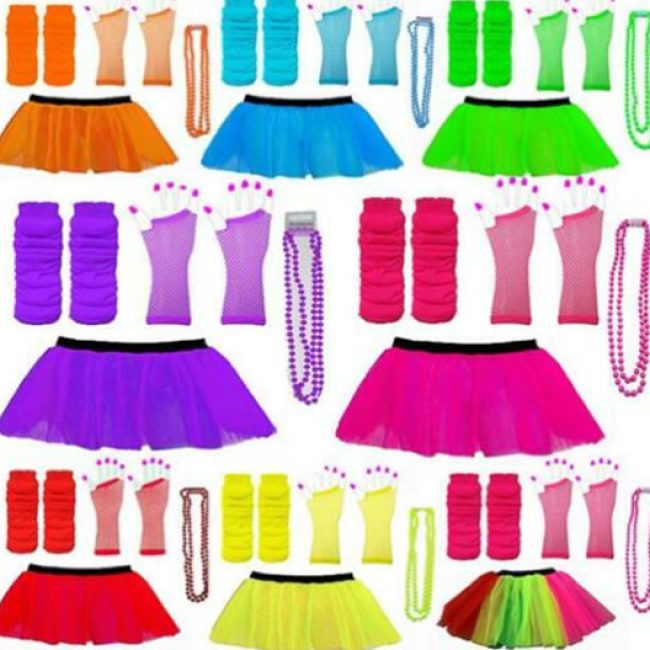 When selecting what to wear for a UV light party you want to find glow party outfits and materials that are either white or fluorescent. The brighter the neon colour the greater the chance that the item will glow.
Fluorescent green, pink, yellow, and orange are the safest bets.
Just in case any kids arrive without UV friendly clothing on we include super bright High-Vis Vests that will light up the party.
These are only suggested formats for our disco parties. But we can tailor your entertainment to how you wish.
The suggested format is a 45 minute show, 30 minute break for kids to have food and drinks (music will continue throughout), then another 45 minute show to finish up.
Glow Crazy!
To really bring your UV Glow Party alive, we offer the following three optional glow packs: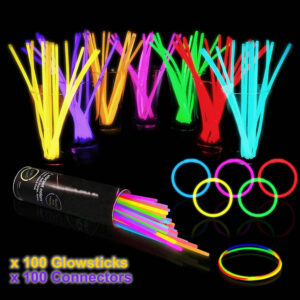 100 Glow Bracelet Pack
£15 (inc VAT)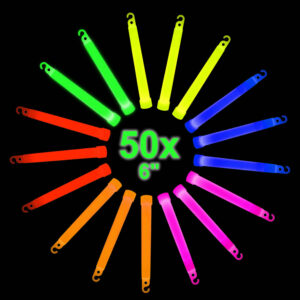 50 Glow Sticks 6 Inch
£40 (inc VAT)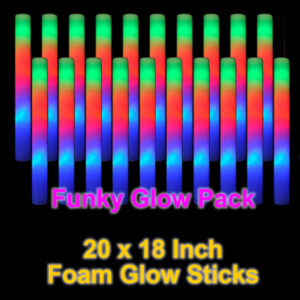 20 Foam Glow Sticks 18 Inch
£50 (inc VAT)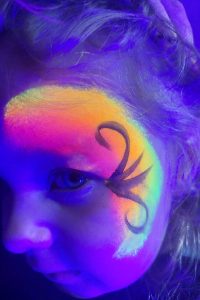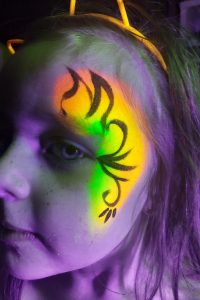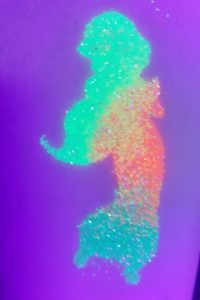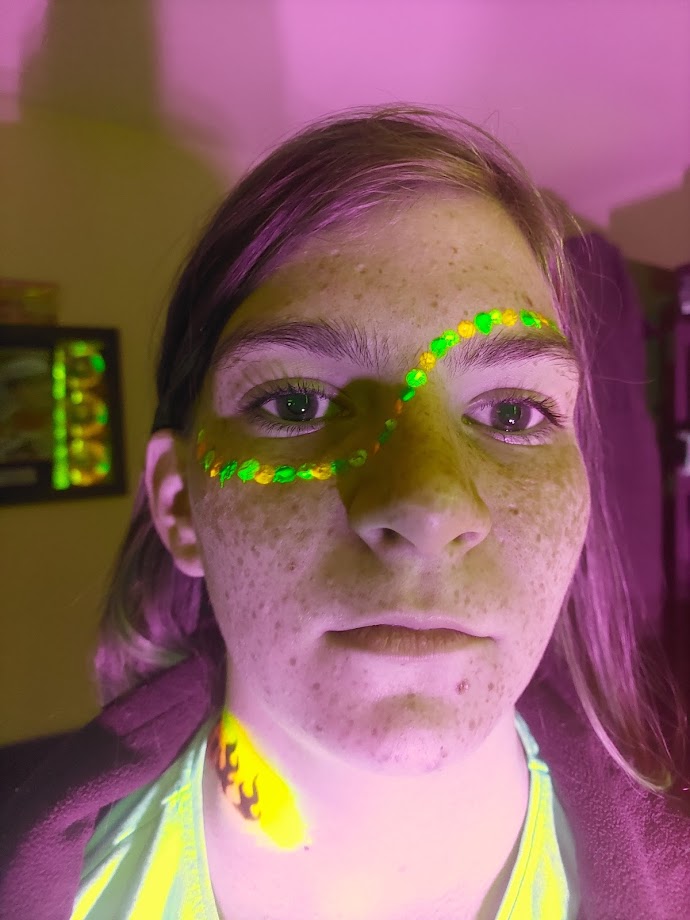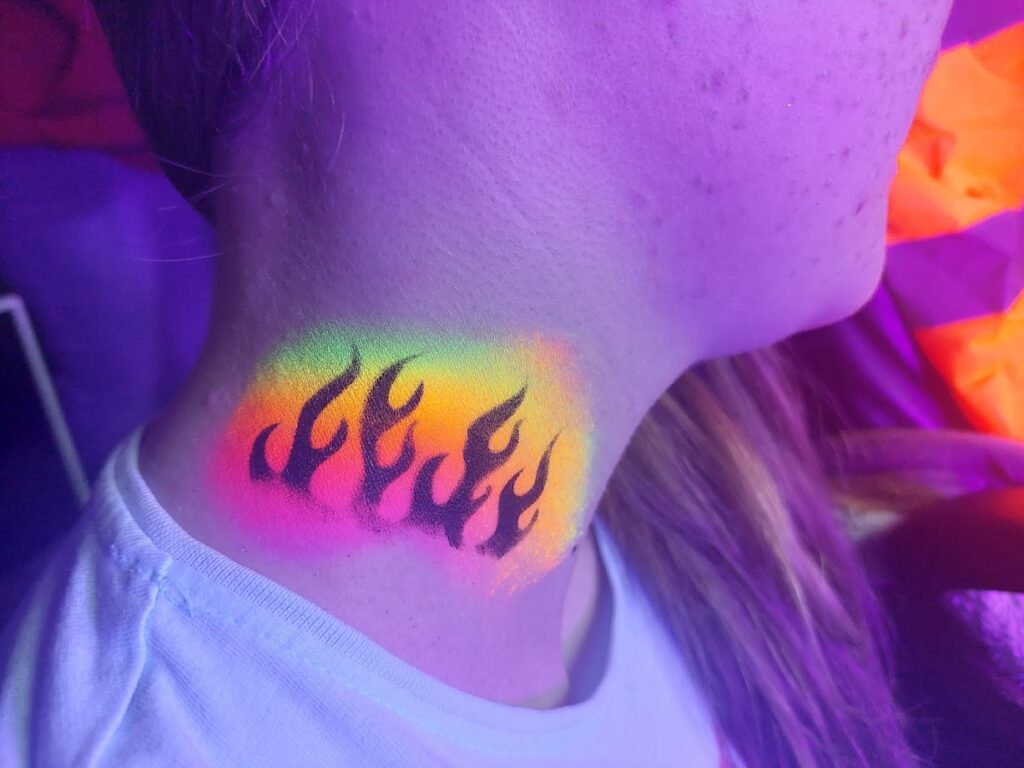 You can also book our UV Party + Painter party which includes all of the above plus 1 amazing UV Face Painter/Glitter Technician.
We have a variety of UV face paint designs for the kids to pick from along with UV glitter tattoos and festival style glitter.
Our face painters have worked in a number of top events and are some of the best in the business! They have a fantastic flare for new designs and if anyone doesn't want to have their faces painted, we can give them some amazing glitter tattoos on their arms or hands instead.
Please note under 3s can only have face stencils or tattoos.
Please discuss with our team at the time of booking how many children its for etc.